Manjusha Ladha
L. Ac., Dipl.Ac.
Manjusha Ladha is a nationally certified NCCAOM diplomate in acupuncture and Chinese medicine. She studied acupuncture and Chinese medicine at Jung Tao School of Classical Chinese Medicine in Boone NC. She is a graduate of Daoist Traditions College of Chinese Medical Arts in Asheville NC where she completed a two year post graduate program in Chinese Herbal Medicine. Manju also has a Master of Science Degree in Biology from University of Jabalpur in India.
Manju believes in the body's intrinsic ability to heal from within and the power of acupuncture and herbs in alleviating symptoms and helping to create the energetic balance necessary for healing and optimum health. She meditates daily in the Yogic tradition and practices the inner martial arts of Tai Chi Quan; both these practices help her to be in tune with her own energetic core and bring an intuitive element to her treatments.
As a holistic practitioner, she addresses a wide range of disharmonies including gastrointestinal disorders, women's health issues including infertility, hormonal imbalances, migraines and chronic headaches, stress and sleep disorders, anxiety and depression, autoimmune disorders, muscular and joint pain, allergies and sinus related issues. She uses cupping and gua sha and incorporates Chinese herbal formulas into her treatments as necessary.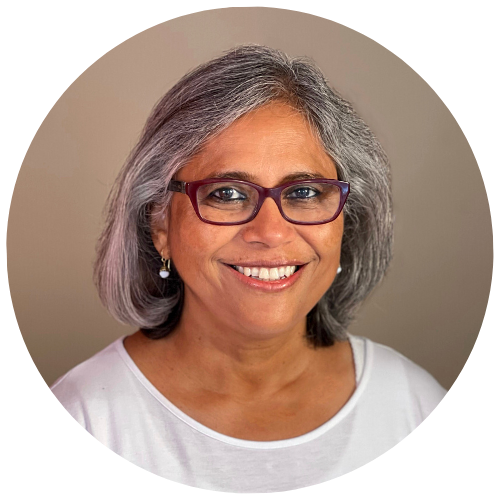 Hannah Tran
L. Ac., Dipl.Ac.
Hannah Tran is a licensed and board-certified acupuncturist, herbalist, and practitioner of Oriental Medicine. She has been treating patients with varying ailments, women's health, chronic pain, and mental illnesses.
Additionally, Hannah specializes in infertility. She has successfully treated and enhanced many infertility cases over the years, helping patients who are going through IVF, IUI, or trying to conceive naturally.
Hannah is also certified in cosmetic/facial acupuncture. This procedure helps make the appearance of skin firmer, smoother, and healthier. It not only addresses the signs of aging, but also the skins' overall health such as acne and scars. It helps nourish the skin from the inside out and improves elasticity, minimizing fine lines and wrinkles.
Hannah received her graduate degree in Acupuncture and Oriental Medicine from the National University of Health and Sciences – graduating valedictorian of her class. She also holds a B.S. in Chemistry and Biology from Georgia State University.
She takes great pride in her work and genuinely wants patients to get back to optimum health through holistic therapies. She has a strong belief that acupuncture and herbal therapy, combined with a good diet and a balanced lifestyle, has the potential to greatly transform the body.
Maria 'Zuki' F. Mussini
L.Ac.
Zuki Mussini is a licensed acupuncturist practicing traditional Chinese medicine, dry needling, cupping and herbal remedies. She is also a certified practitioner in the NADA protocol, a proven treatment modality that helps people with stress-related ailments, addictions, trauma and post-traumatic stress disorder (PTSD). Zuki is successful in treating many conditions such as:
Pain, Insomnia, Arthritis
PTSD, Stress, Anxiety and Depression
Fertility, Migraines, Menopause
Gastrointestinal problems
Drawn to energy healing, Zuki is also a Reconnective HealerTM and Reiki Master. Zuki can balance a person's body and mind using a holistic approach, which helps her clients with a variety of issues.
Early in her career, she noticed that many diseases are influenced by the mind. She spent more than a decade helping people who were clinically diagnosed with severe mental disorders before deciding to transition into the field of acupuncture. She successfully uses Chinese medicine techniques and her knowledge of mental illness to help those with debilitating conditions.
Zuki a board-certified Diplomat of Oriental Medicine licensed to practice acupuncture in Florida and Georgia.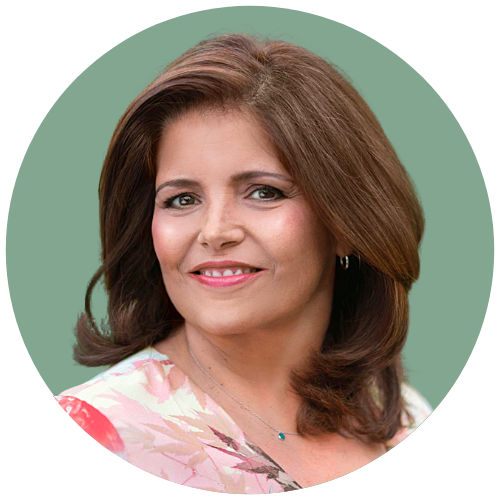 Nikita Abiwon
L.Ac.
Nikita Abiwon is a NCCAOM Board Certified Diplomat of Acupuncture. Nikita graduated from State College of Florida with an Associates of Arts degree majoring in Science and Humanities. She then went on to study Acupuncture at East West College of Natural Medicine in Sarasota, Florida where she received her Bachelor of Science, Masters in Oriental Medicine as well as simultaneously graduating from East West Colleges Massage Program. Nikita has a deep passion for health and wellness, coaching clients in diet and nutrition. Her belief in the power of 'body balance' through acupuncture, massage and exercise are her unique synergistic style. She specializes in facial acupuncture, Gua sha, fire cupping and also offers micro needling in her practice.
Nikita is an avid workout enthusiast for over a decade and has competed in athletic bikini bodybuilding which led her down the path of holistic nutrition. This led her to begin coaching others to reach their goals through nutritional counseling and holistic skin care advocacy. Nikita enjoys helping others and has a real passion for seeing patients through to a better version of themselves. Having worked in the fitness arena for many years Nikita is familiar with athletic injuries and can help with pain management via acupuncture, estim and tui na which is an ancient TCM form of massage therapy. Nikita is also trained in Nada protocol, an addiction based treatment method, for addictions such as alcohol, smoking and weight loss. Nada has also been approved for treatment of PTSD and stress related illnesses by the World Health Organization.
Nikita is a huge fan of medical grade CBD and Doterra essential oils for pain management, insomnia, stress depression and anxiety. Nikita just moved from South Florida and is excited to bring a little sunshine and joy to the Atlanta area.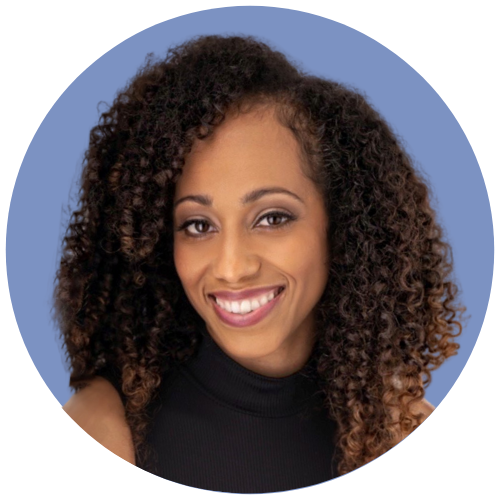 Alison Brooks
ND, RRT
Alison is a Traditional Naturopathic doctor and Energy Healer; she has studied and trained extensively in Energy Medicine at the White Winds Institute for Integrative Energy Medicine and she received her Doctorate of Naturopathy from Clayton College for Natural Health. Alison completed a two-year apprenticeship in shamanic practices and ceremony, based in Northern Peruvian indigenous tradition, and continues to train from a world-renowned Peruvian Shaman.
Alison's journey into holistic health – tapping into the body's natural capacity for self-healing- started with 20+ years' experience in conventional Western medicine working as a licensed Registered Respiratory Therapist and, ultimately, as a clinical traditional Naturopathic Doctor. Alison spent the last seven years of clinical practice working at the Psychological Sciences Institute, specializing in autoimmune issues and autism.
In recent years, Alison found her passion and calling in Integrative Energy Medicine.  Energy Medicine is very effective in identifying and resolving energetic distortions, created since birth, that can impede progress in dealing with chronic physical, spiritual, and emotional issues. Alison is also a Certified Radical Forgiveness Master Coach and has certifications in Metabolic Nutritional Typing, Advanced Psych-K Modality, and Aromatherapy. Alison specializes in repressed/suppressed emotional issues, finding root causes, balancing energy fields that ultimately allow for healing on physical, emotional, and spiritual levels.
Kimberly Ann Cahill
Owner
Kimberly has maintained a practice as a spiritual healer and workshop teacher since 1992. Her practice includes supervising healers and therapists. She is a graduate of A Society of Souls, a four-year professional-level training in Integrated Kabbalistic Healing: a form of healing based on the Judaic path of the Tree of Life, object-relations and a non-dualistic perspective of human psychology.
Kimberly is also a graduate of The Barbara Brennan School of Healing, a four-year in-depth training in hands-on energy healing and personal transformation. Kimberly has been involved with the Pathwork teachings since 1994 and has studied with other spiritual teachers in North and South America, and in Europe. Kimberly offers her own 2-year healing program The Souls Journey Immersion Program. For information about her healing practice please visit her at: www.soulsjourney.org.
Kimberly is also former Certified Public Account with Ernst and Young. Her background is in the small business Entrepreneurial area and in business tax accounting. Kimberly brings to Acupuncture Atlanta a strong practical approach to financial management. This is coupled with the understanding that our finances, whether corporate or personal are not separate from the environment we live in and our spiritual, emotional and physical lives.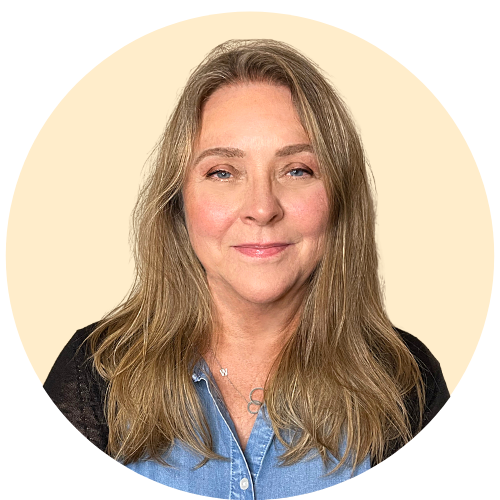 Warren Cargal, L. Ac. was the founder and Clinic Director of Acupuncture Atlanta until his unexpected death in February, 2020.
He was a board-certified Acupuncturist with 20+ years of experience. He attended the Jung Tao School of Classical Chinese Medicine. Other degrees include a M.A. in Transpersonal Psychology and he also completed a four-year training program in body-orientated psychotherapy at the Core Energetic Institute.
Warren spent hundreds of post-graduate hours in Chinese herbology, nutrition and endocrine education, eventually authoring two books:
Your Mitochondria Key to Health & Longevity
The Reality We Create The Influence of Beliefs And Consciousness on Our Health And Longevity.
He believed that all of us deserve a healthy, vital life and that we have the potential to create that for ourselves.