Drinking Collagen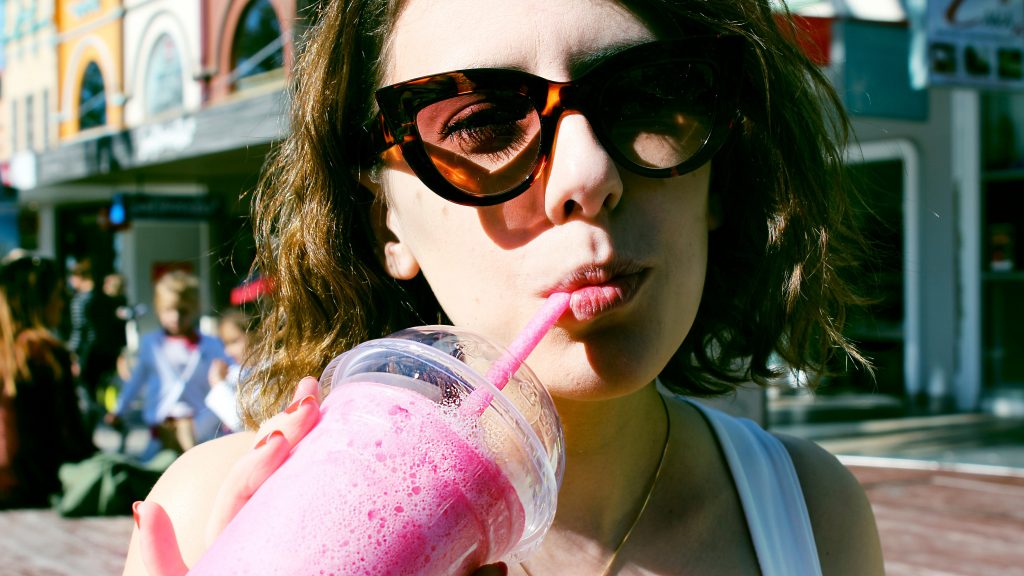 I have always associated collagen with youthful skin. However, I was surprised to discover that collagen actually has a lot of other benefits than being the holy grail for anti-aging. Collagen is a protein that is in bones, ligaments, and connective tissues. Besides promoting skin elasticity, which it is well known for, it also keeps your bones and muscles together, protects your organs, and provides structure to joints and tendons, specifically in terms of helping with achy joints. (Axe, 2018)
These days the trend isn't injecting yourself with collagen and getting a facelift per say, or even taking a collagen supplement in pill form. Now, you can ingest collagen in what I personally think is the easiest way to consume collagen; by drinking it! I take quite a few supplements and let me tell you, if I had a dime for every time I've gagged and nearly choked on my capsules and tablets I would be drowning in money. However, some people may think taking a pill is easier than drinking a supplemental version of a vitamin or nutrient. To each his/her own!
Furthermore, the reason I think the easiest way to get collagen is by drinking it is because you can be incredibly versatile with what you mix it into! Collagen powders can be mixed into virtually any beverage. How awesome is that? Sounds awesome and super simple! And the best part about the powder is that it's tasteless, unlike some other powdered supplements. Which of course makes it immensely easy to blend into a beverage, as I stated earlier.
Since it is virtually tasteless, I have been including collagen in smoothies in the morning and mixing it into my post-workout protein shakes for an additional nutritional boost. I will never say no to extra protein because I struggle to get enough protein as is, I'm forgetful when it comes to consuming the recommended daily amount. Furthermore, the collagen I mix into a lot of my beverages is CollaGEN by Ortho Molecular, we carry it in our clinic. The suggested use of this product is one scoop per day, but sometimes I drink it twice a day. Cheers to great health and aging gracefully!
Reference
Axe, Josh (2018) Healthline. How Collagen Can Boost Your Body's Skin, Muscle, and Gut