Emerging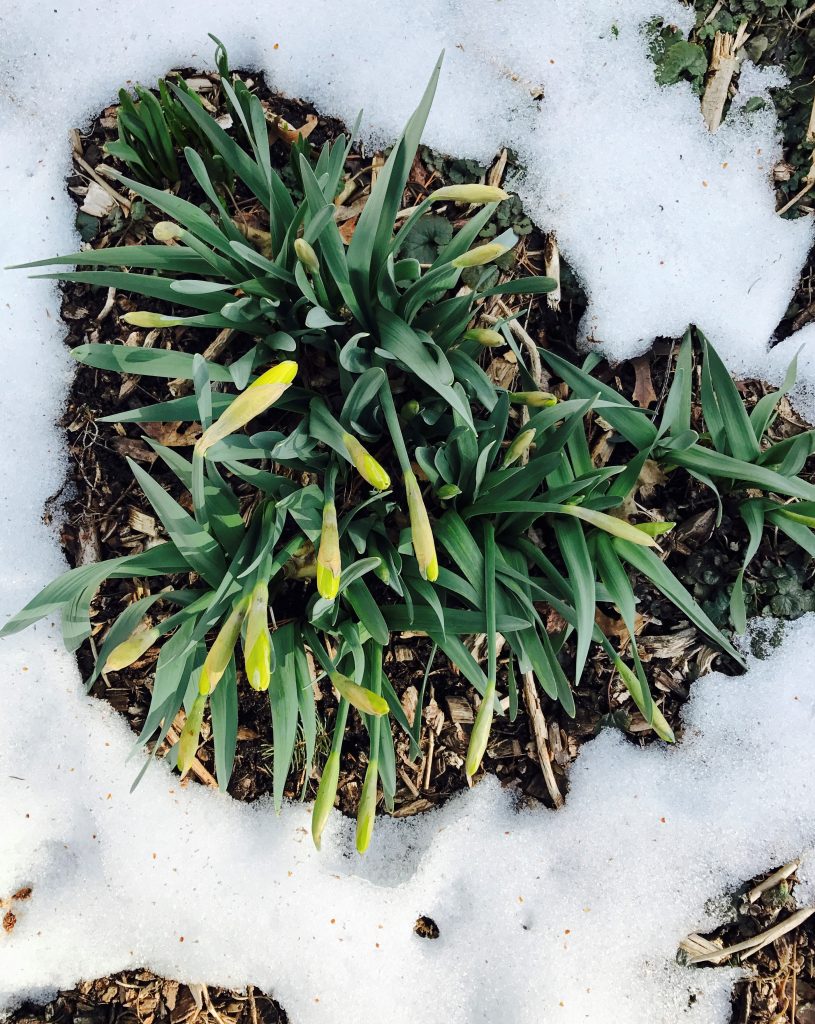 Contributed by Our Guest Blogger: Mary Jo Romano
I live in the North East and love the change of seasons. I like to believe I savor everything. And yet sometimes, I get stuck within the dreariness of winter. Even with this winter being relatively mild (I shoveled way less than previous years!), I had been eagerly awaiting spring and the transformation it brings. The rebirth. The newness.
Yet, at the gateway of this seasonal transformation, I was unsettled. My body mirrored the untimely chill in the air. I ached and felt out of balance. I felt a level of uncertainty. I found it difficult to center myself. I was challenged to stick with my regimen of wellness.
When I looked at my surrounding earth I saw this same reflection. Spring arrived with temperatures in the 30's. Snow mounds were scattered everywhere with just some patches of green grass visible among the melting snow. I wondered if the flowers that emerged boldly during the oddly warm 50 degrees for several days in late February/early March, only to be blanketed with the immense March snow, died. Did the late winter storm kill them? Would they remember to be reborn? To rise up again?
And then I woke up March 21st and saw this outside my front window.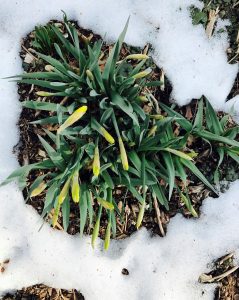 And 7 days later….this.
We all need reminders in our life. When we are in doubt. When we forget to look for miracles. When we wonder if this transformation is really going to happen. We need inspiration.
So spring is here. The snow has now fully melted. And this beautiful truth is now clearer to me. All of beauty wishes to be shown. We just have to notice. Please join me in taking the time to notice your own beauty and potential, your own emerging transformations. Ignite your own commitment to change.
With this new spring season, I will up my personal wellness commitment. I will walk and stretch daily, eat whole foods, breathe fresh air, take my supplements daily, drink fresh clean water, go to bed on time, and start each day with a glorious affirmation. Please join me.
Mary Jo Romano is a freelance nutritionist and chef who integrates culinary, nutrition, fitness and spiritual wisdom into her everyday life. Corporately, she creates recipes, assists on food photography shoots and whizzes around cooking video production sets preparing food.